Welcome to the 2013-2014 Season!
CATCO has been evolving to reflect the changing cultural scene in central Ohio. Thanks to feedback from our patrons, musicals and highly acclaimed contemporary dramas highlight our 2013-14 season.
We hope you'll join us on a regular basis. Something exciting is happening at CATCO and we don't want you to miss it.
Season Sponsor:

Season Partner: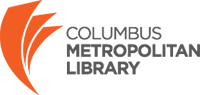 Past CATCO is Theatre Seasons
The Last Smoker in America
Admin
2019-05-22T14:07:15+00:00
September 29-October 24, 2010
Studio One, Riffe Center
In this world premiere musical by Tony nominee Bill Russell (Side Show) and Drama Desk nominee Peter Melnick (Adrift in Macao), smoking has been outlawed in America, but Pam is finding it impossible to quit. Her struggle is complicated by husband Ernie, who dreams of being a rock star, and their teenage son Jimmy, who listens to so much rap music he's convinced he's black.