SHOW TITLE:

PLAYWRIGHT:

Charlotte's Web

E.B White
adapted by Joseph Robinette

DATES:

VENUE:

February 25-March 11, 2011

Riffe Center Studio One Theatre
WHAT'S IT ABOUT?
Fern can't bear the thought that the runt of a litter of pigs will be destroyed, and she begs her father to let her keep the scrawny piglet as a pet. She gets her wish and names the pig Wilbur, who turns out to be "Some Pig!" After Wilbur grows up and faces the likely prospect of becoming bacon, he is saved again, but this time by an unlikely friend, a crafty spider named Charlotte. She comes to his rescue by writing words in her web which reveal just how special this pig really is. Charlotte's sacrifice for friendship has warmed the hearts of audiences for generations, and it will warm yours!
SHOW SPONSOR:
Presenting Sponsor: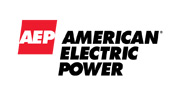 SEASON SUPPORT:
The Columbus Foundation – Ohio Arts Council – Greater Columbus Arts Council
Thrive in Five – Nationwide Foundation – The Shubert Foundation
The CATCO-Phoenix 2010-2011 Season is dedicated to William B. Conner Jr.