WELCOME TO THE CONTEMPORARY THEATRE OF OHIO
Our purpose is to harness the
transformational power of theatre

that engages with our current moment to inspire a community of empathy.
The Contemporary strives to become a nationally recognized, anti-racist contemporary theatre company that anchors a thriving Columbus theatre ecosystem in an empathetic, equitable world.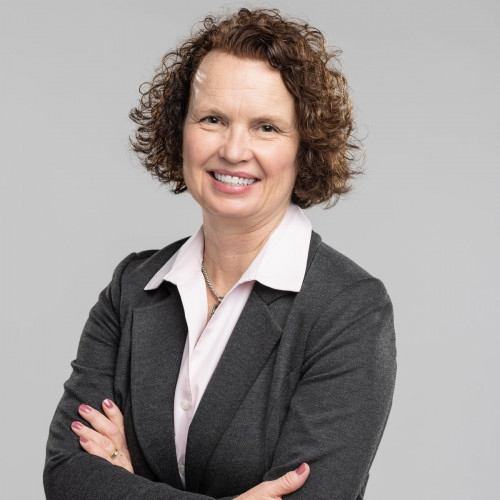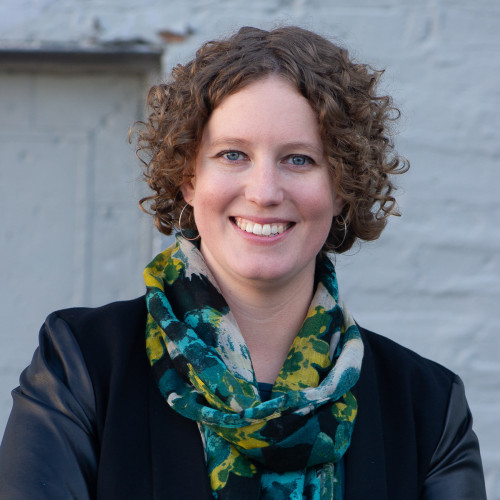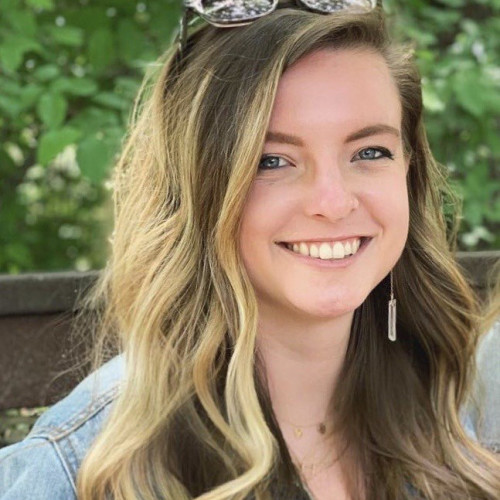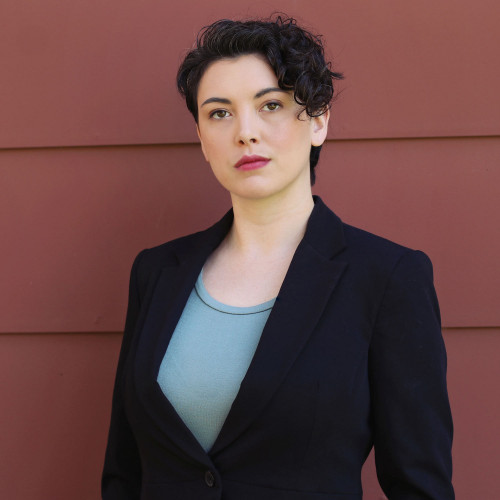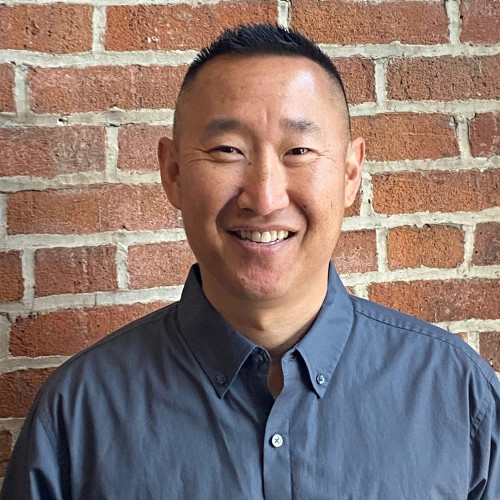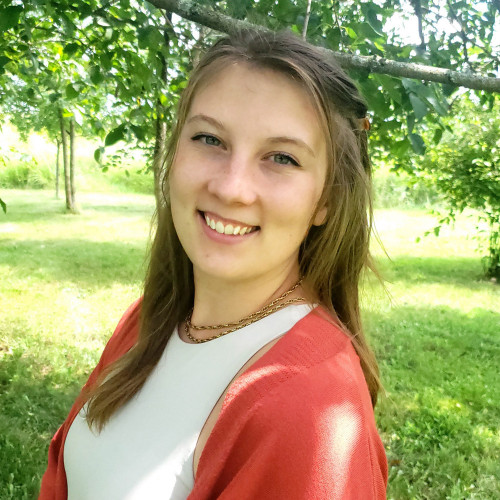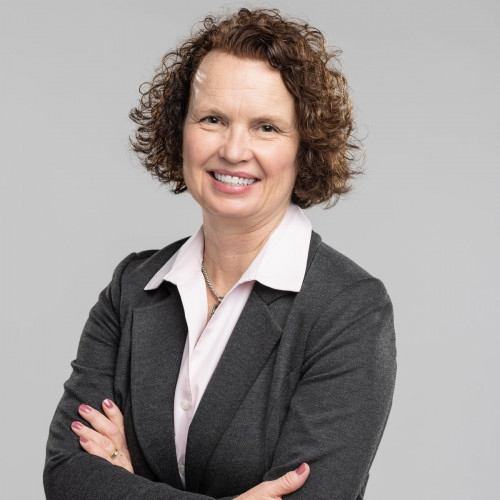 Executive Director
Christy Farnbauch
Christy Farnbauch became The Contemporary's executive director in April 2020. She is a highly respected leader in central Ohio's arts and cultural sector, as well as nationwide. Her professional journey has included managing funding and programs for the Ohio Arts Council, building community partnerships for Hilliard City Schools, managing a first-of-its-kind national study of jazz audiences, and serving as executive director of an association for women business owners. She founded her consulting business in 2006 to support nonprofits and small businesses through strategic planning, board development, and fundraising. Her entrepreneurial and innovative mindset has led to the creative transformation of organizations while strengthening their governance structures. Christy holds degrees from Otterbein University in music performance and business administration. In her free time, you can find her playing cornet in the Brass Band of Columbus, reading, traveling, or spending time with her family.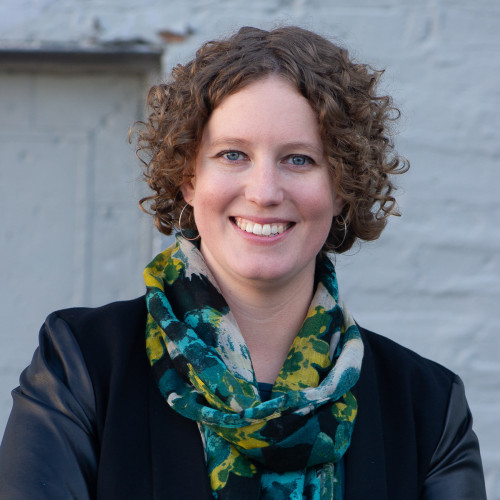 Artistic Director
Leda Hoffmann
Leda Hoffmann became The Contemporary's Artistic Director in August 2020. Previously, Leda was Artistic Director at Strawdog Theatre Company in Chicago. Before that, Leda served on Milwaukee Rep's artistic staff for seven years, working in the Education and Literary departments and founding Milwaukee Rep's Community Engagement Department. Also in Milwaukee, as the Artistic Director of Luminous Theatre, Leda produced and directed site-specific productions of Mr. Burns: A Post-Electric Play and The Penelopiad. Leda's work as a director has been seen across the country at Milwaukee Rep, Illinois Shakespeare Festival, Texas Shakespeare Festival, University of Miami, Door Shakespeare, Milwaukee Chamber Theatre, Renaissance Theaterworks, Jedlicka Performing Arts Center, Northbrook Theatre, The Alchemist Theatre, Max and Louie Productions, and Riverside Theater Iowa City. Leda has also been a teaching artist for over ten years, directing youth and teaching with Hartford Stage, Milwaukee Rep, Mudlark Theater, Northbrook Park District, and Skyline Studios. Leda is a proud graduate of Grinnell College, a former Milwaukee Rep directing resident, Hartford Stage apprentice, SDCF Observer and a member of Lincoln Center Theater Directors Lab.
Production Manager
Tony Koehler
Tony Koehler, teaching artist, actor, director, and designer, most recently was production manager at GALA Hispanic Theatre in Washington, D.C., and a teaching artist at The Theatre Lab School of Dramatic Arts also in Washington, D.C. Other positions include properties master at The Folger Shakespeare Theatre, and theatre credits at Constellation Theatre Company and Rainbow Theater Project in Washington, D.C., and Piven Theatre Workshop, Redmoon Theatre, and Northwestern University in Chicago. A graduate of the University of Kentucky with a BA in theatre, he has received numerous awards including a 2019 Helen Hayes Award for Best Musical and Best Ensemble and Broadway World's 2019 regional award for Best Musical in the Small Professional Theatre Category for FAME: The Musical, and a 2017 Helen Hayes Award for the Spanish language premiere of In the Heights. In addition to his theatre background, he also has several years of business management experience as an operational manager at J.Crew.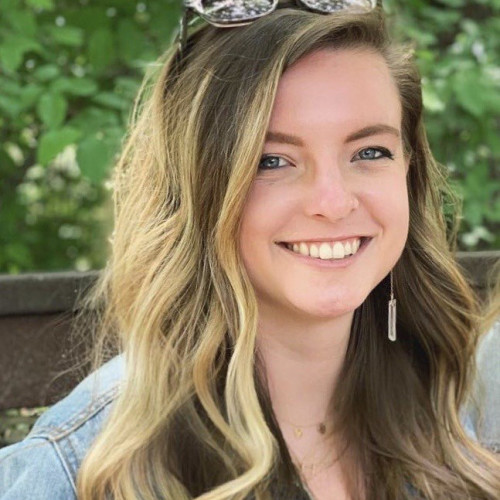 Development Manager
Beth Graham
Beth Graham is a Columbus native and longtime fan of The Contemporary. She has served in various fundraising roles with arts organizations in town including the Columbus Symphony and most recently the Columbus Association for the Performing Arts (CAPA) where she has been a partner to The Contemporary for the last three years. Beth also held a fellowship with the Ohio Arts Council following graduation from Miami University with a degree in Arts Management and Media Culture Studies. She loves supporting local and has even worked for a local jewelry store, Red Giraffe Designs. In her free time, she likes to read, take walks in her neighborhood of Harrison West, and spend time with her rescue cat, Ivy.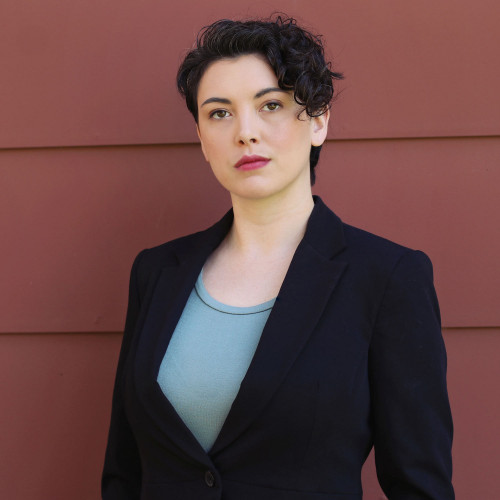 Administrative & Casting Coordinator
Summit J Starr
Summit J Starr is a Columbus-based artist with a Bachelor of Arts in Theatre & Dance from The College of Wooster. While you can catch her acting in local theatre productions, she is also the lyricist/vocalist for FOX+RAM and lead singer for the cover bands Boombox Riot and Level Up!. She is the COO of Photography for RockDaddyDesign and was previously the Assistant to the Vocal Director and an administrator at ShadowboxLive. As of 2013, she has been a member of Teatro Travieso/Troublemaker Theatre and has performed internationally with their social justice production Women of Ciudad Juárez.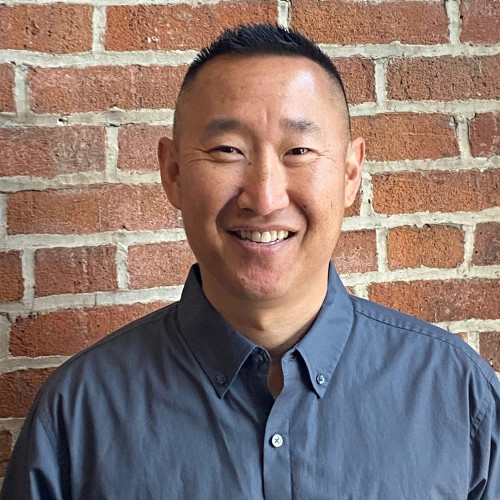 Education Director
Steve Hiller
Steve Hiller became The Contemporary's education director in April 2023. He has more than 15 years' experience working in nonprofit organizations with a focus on youth and family programming and development, training and leadership and fostering community partnerships. Steve has chaired and served on many advisory boards and currently serves on the board of a Columbus nonprofit organization. He also has more than 10 years of experience working in secondary and post-secondary education. Steve was born in Seoul, Korea and has lived most of his life in Ohio. He has a bachelor's degree in education from Ohio State and is a buckeye for life. In his free time, Steve enjoys playing piano and acoustic guitar, various outdoor activities, trying new foods, and spending time with family and friends.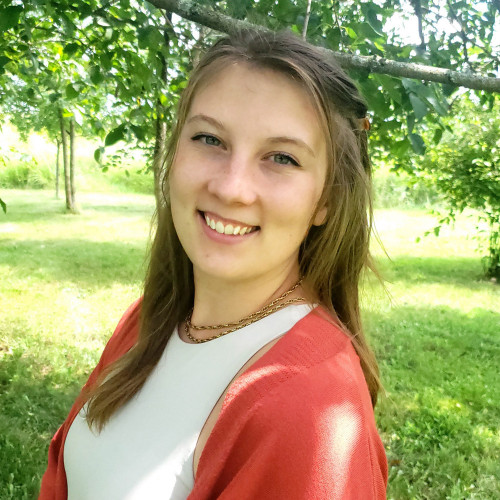 Education Coordinator
Joy Heino
Joy Heino is a highly skilled artist educator, with more than five years' experience facilitating after-school learning, pre-school, and early age childcare programs. Additionally, she works in various elementary and middle schools in central Ohio as the director of their school musicals. Joy has worked in the Columbus theatre scene with companies such as CCT, The Actor's Theatre of Columbus, and Short North Stage. She is a member of the Actor's Equity Association as a Stage Manager and Assistant Stage Manager. Prior to joining The Contemporary as our Education Coordinator, Joy has worked as a sound designer on recent productions. Joy also serves as the Founder and Producing Director of Free Range Productions, whose mission is to educate and introduce young people living in rural communities to the arts. She holds a Bachelor of Arts degree from Wittenberg University in Theatre, Technical Theatre, and Music.
Ed Hofmann, President
ASG-Chute Gerdeman
Joshua Schonauer, Vice President
Nationwide
Blythe Coons, Secretary
Articulation, Inc.
Kathleen M. Fox, Treasurer
Community Strategy Partners, LLC
Bill Balderaz
Futurety
Katerina Fuller
Program Manager, Transit Arts
Christopher Green
Partner, Crabbe, Brown & James, LLP
Mary Filice
Dr. Mary, LLC
Dr. Jeff S. Keyes
Central Ohio Newborn Medicine, Inc.
Alexa Konstantinos
CoverMyMeds
Brad Richey
Turner
Timothy S. Wilson
Emans Wolper Jacobs & Jasin, LPA