April 11–29, 2018
Studio Two, Riffe Center
Classes clash in this hilarious, biting comedy!
Frank, a midlife university lecturer and "would-be" poet, becomes the tutor for Rita, a 26-year-old hairdresser. She is determined to discover the key to happiness through intellectual pursuit; he is certain that happiness is elusive, if not impossible. Both of their lives are transformed as they discover that they are each right and wrong at the same time.
Presenting Sponsor: Robin & Peter Hersha
Supporting Sponsor:

Season Sponsor:

Season Partner: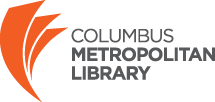 Media Sponsor: