Celebrate With Us!
April 12, 2021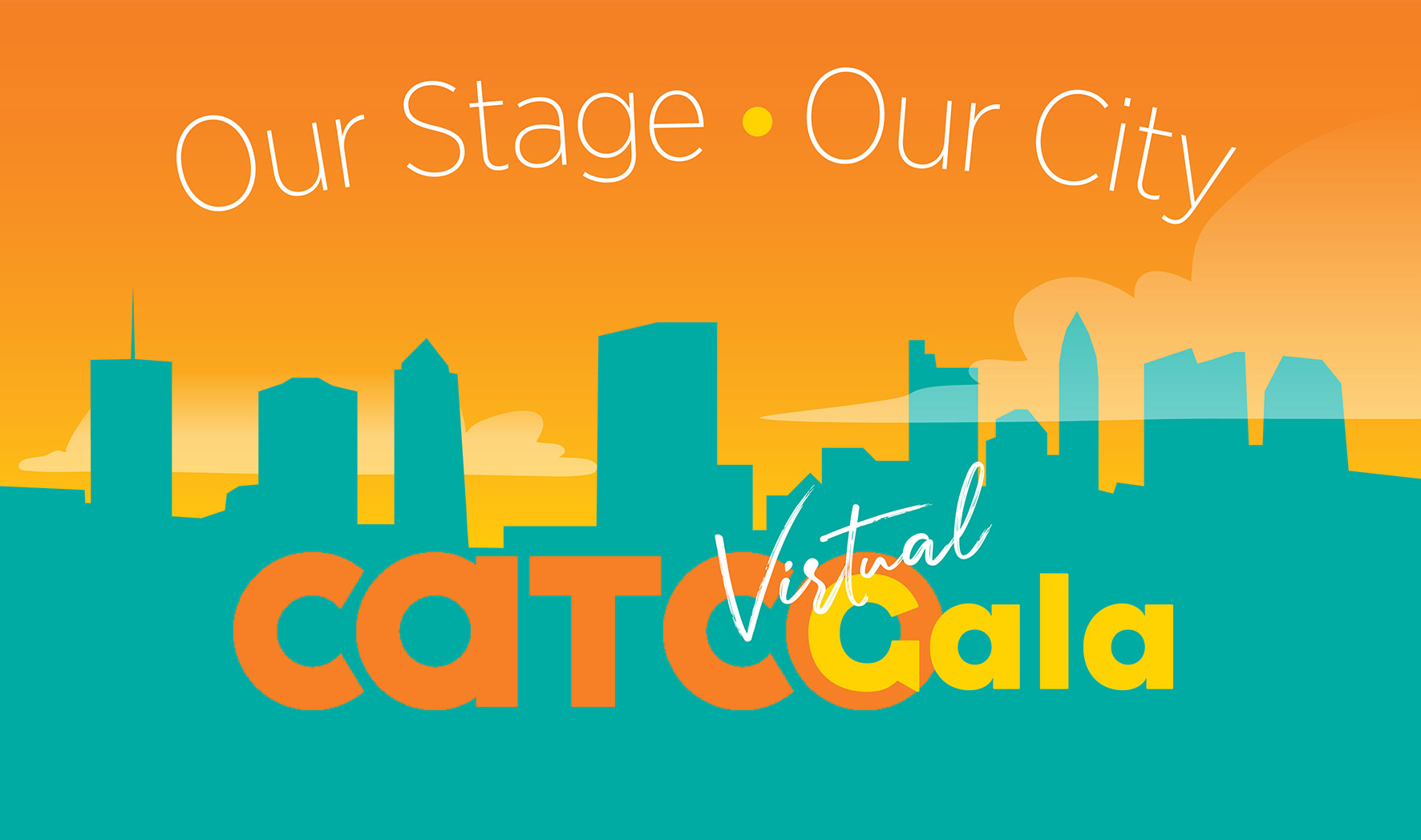 Leda Hoffmann shares some insight on CATCO's Virtual Gala, happening this Friday, April 16th!
Since arriving in Columbus just eight short months ago, I've already had a taste of the collaborative spirit the makes our city unique. It's this spirit of collaboration and support that has allowed CATCO to persevere throughout the pandemic, as we've figured out how to keep telling stories while staying physically apart. Making theatre virtually is not something any of us had trained for, but we've drawn on what we do know about building community, sharing stories, being vulnerable, and spreading joy and we've applied it to the virtual world. And you came along with us! Joining us online, connecting with us at talkbacks, and talking with us over Zoom.
Making theatre in virtual space is obviously different than making it in person. "Backstage" is someone's kitchen or bedroom. Our roommates, partners, parents, children helped us set up lighting, pass off props, and keep our pets quiet.
More than 50 individual artists have worked on a virtual show so far this season at CATCO. That's 50 people rearranging their homes to figure out how to work from there, 50 people figuring out how to stack the books up at the right height to get a camera set, and 50 people bringing their expertise to the table and working together to figure this whole thing out.
This Friday night, April 16, I'm personally inviting you to join me for CATCO's Virtual Gala. For the past couple of months, we've been collaborating with some awesome, talented artists to create a celebration of Columbus, the CATCO community, and all that we have persevered through this year. The evening will provide a look at what CATCO's been up to and what we're looking forward to. AND….it's free to watch as our gift to the community for all of your support.
CATCO actor Christopher Austin will be your guide through an evening of engaging musical and theatrical performances by more than 35 local artists.
Featured artists include: MojoFlo, Matt Clemens, Jonathan Collura, Shauna Davis, Simone Dean, Carolyn Demanelis, Amy Griffin, Carmine Grisolia, Tirzah Hawley, Je'Shaun Jackson, Kendra Lynn Lucas, Sydney MacGilvery, Jalen Mitchell, Edward Murphy, Roni Shelley Perez, Bailey Richmond, Frank Ruiz, Krista Stauffer, Chrissy Turner, Sharon Udoh, Cory Velazco, Vivek Yang, plus more surprise guests!
And, there's a family fun section for kids and their families (and kids at heart) at 5:30pm with CATCO's own Mr. Andrew. Join us for 30 minutes of Zoom theatre games and a contest with a chance to win a free CATCO is Kids 2021-2022 season subscription for the whole household!
• 5:30pm – Family Fun: Tools of the Actor with Mr. Andrew
• 6:15pm – CATCO Gala Program
• 7:10pm – Dance Party with DJ Mark Dantzer
This free event will be streamed on CATCO.org and is a gift to the community made possible by the generosity of our sponsors. Learn more and RSVP at https://www.thecontemporaryohio.org/gala/
Please join us!