Get to Know Leda Hoffmann
February 26, 2021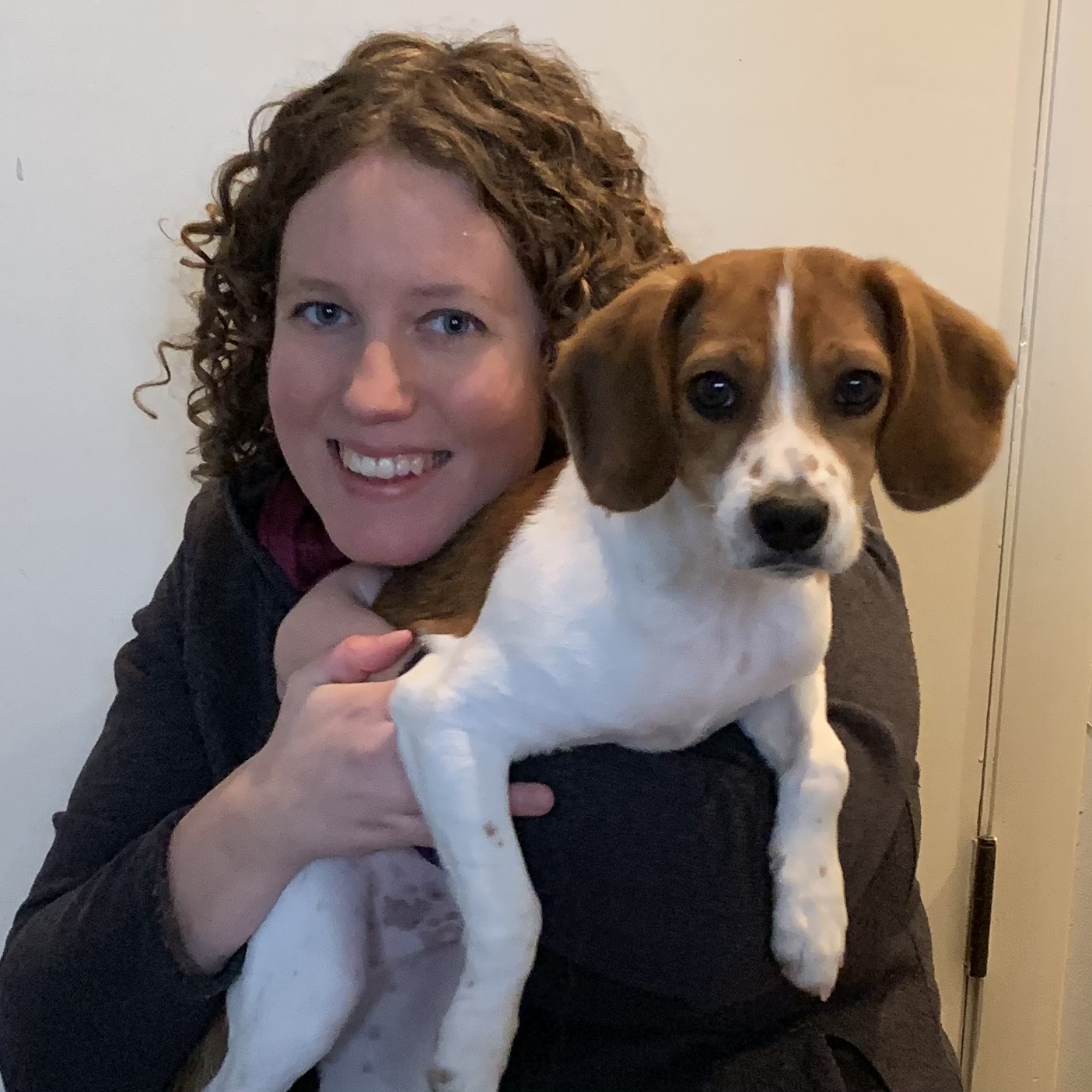 Get to know Leda Hoffmann, CATCO's Artistic Director, (and her dog Barnaby!) as she answers some questions! 
How are you settling into Columbus? Has the pandemic made it a challenge?
I'm loving Columbus! Everyone has been so welcoming. It's strange to have still not gone inside most places, but I've been taking some great walks and I've started visiting a new Metro Park every weekend which has been great!
Can you tell us about your role as an Artistic Director? What do you do/what are you responsible for?
I'm responsible for all the programming – the productions we do for both young people and adults and overseeing our education programs. I lead the selection process for the plays we do and work to match artists with each particular project.
You have been involved in education programming at a number of theatres as well as having directed plays with young people – what advice would you give parents who have children interested in theatre?
Keep encouraging your young person to pursue their dreams! At all ages, we can all learn so much from theatre. I know when I was growing up, theatre is always where I found community. There are so many ways to be involved – creating and writing your own plays, acting, working behind the scenes, etc. We have classes and camps at CATCO that explore all these parts of theatre! Scholarships are available.
Looking a season or two ahead, what do you see next for CATCO?
Getting back into the theatre and experiencing plays together in person again! I can't wait to chat with folks in the lobby. We're going to be doing what we do best – bringing people together, telling stories that matter, and being a center for connection in the city.
Do you have a favorite Columbus restaurant?
That's a hard one! My wife and I have been getting carry-out every Friday to try Columbus restaurants and there have been lots of good ones! I think my favorite is Harvest Bar + Kitchen in Clintonville. Both the pizzas and the burgers are delicious!
What inspires you, and why?
Collaboration. I love nothing more than seeing people come together to figure things out as a group.
Can you share some of your all-time favorite plays?
Right now I'd say the plays that have made the biggest impact on me are: Our Town, Arcadia, Vietgone, Mr. Burns: A Post-Electric Play, The Island, Fun Home, and All Our Tragic.
Tell us about a theatre project that you took part in – and this can be from any phase of your career – that moved you or you felt really made an impact.
In 2017, I produced and directed Anne Washburn's Mr. Burns: A Post Electric Play. With a group of Milwaukee theatre artists, we told the story in this warehouse/abandoned car lot and created amazing community around this story of resilience, the necessity of storytelling, and the triumph of love over hate. I've been thinking about this play a lot lately since the events of the play start with a pandemic. It is proof people will find a way to share stories no matter their circumstances.