American Theatre is in trouble. What does that mean for Columbus?
By Christy Farnbauch and Leda Hoffmann
Christy Farnbauch and Leda Hoffmann are the Executive Director and Artistic Director of The Contemporary Theatre of Ohio, respectively. The Contemporary (formerly CATCO), produces a four-show season as well as robust Education programming at the Riffe Center downtown.
Across the country, we are seeing non-profit theatres closing or substantially reducing staff and programs. A guest article published in The New York Times in July said, "The American theater is on the verge of collapse." The article referenced eight nonprofit theatres, which is just a small sampling, that have either closed, laid off staff, reduced their seasons, or announced emergency fundraising efforts.
"The crisis is a perfect storm of bad economic and demographic trends, exacerbated by a change in cultural habits during the pandemic. Experts in theater management say that 25 percent to 30 percent of theater audiences have not returned since the pandemic shutdown of March 2020 that lasted until late 2021."
Performing arts, especially non-profit theatre companies across the country, are at an inflection point. Now is the time to act to ensure theatre and the performing arts stay at the center of our community's revitalization and growth. COVID-19 was the biggest disruptor in history to our country's arts and culture sector, and it continues to threaten our industry. Nationwide and in central Ohio, only about half of pre-pandemic audiences have returned – severely limiting earned revenue as the industry rebuilds.
Lower than average attendance combined with rising costs for talent, goods and services, health and safety concerns, as well as decreasing philanthropic giving means your local theatres and performing arts organizations are in trouble. Yes, right here in Columbus, the arts sector you have come to know and love to attract workers, explore issues that matter, contribute to the economy, or simply escape the daily grind are in danger of disappearing.
Columbus is a city built on ingenuity and innovation. We're at a growth point in our history. With this, we have the opportunity to build and sustain a theatre ecosystem worthy of our city.
At The Contemporary, we are watching these trends closely. We're in good shape as are other local theatres, to our knowledge. Public support at the federal, state, and local levels as well as support from ticket buyers and donors have helped us weather this storm so far. As the one-time COVID relief funding goes away, we are committed to delivering the quality productions and education programming you love while watching our expenses carefully and rebuilding audiences.
Some of you might be wondering, why does locally made theatre matter?
Local theatre is made specifically for you. We build shows you'll love, about ideas you care about. We know this because we talk with people in our community to learn about what's important to them and then select shows to reflect these themes.

The arts in Columbus generate $412 million annually for our local economy. Theatre employs hundreds of local artists – actors, set painters, costumers, designers – artists who live in your community, pay taxes, and enrich our lives.

Local non-profit theatre feeds the plays and musicals you see on Broadway and eventually on national tours. If you want national tours to continue, we must have the local non-profit theatres where the shows and artists get their start.

Many new shows depend on starting out in nonprofit theaters including "Hamilton" and "A Strange Loop," both of which won Pulitzer Prizes.

We build Columbus' reputation. When a new play is Columbus-made, or an artist who gets their start in Columbus theatre goes on to work across the country, it builds our reputation as a world class city, helping to attract more commerce and growing our local economy

Theatre opens us up to experiencing different perspectives, helping to create a community of empathy.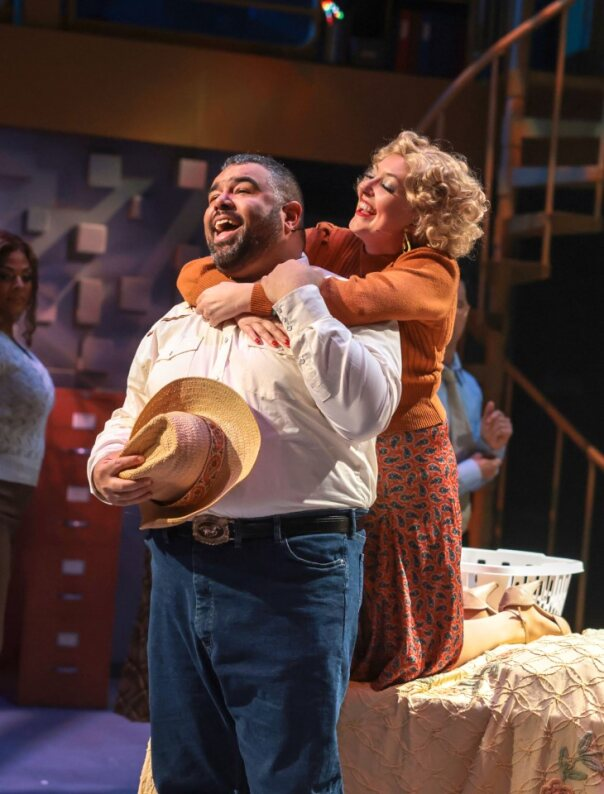 9 to 5 The Musical music & lyrics by Dolly Parton, book by Patricia Resnick, photo by Terry Gilliam: Brian Gray (Ensemble), Annie Huckaba (Doralee)
As theatres across the country close or scale back, leaders are asking people to buy tickets to their local theatre now before it's too late. Columbus theatre, meaning theatre that is produced in Columbus, is strong, but we need to starve off this trend.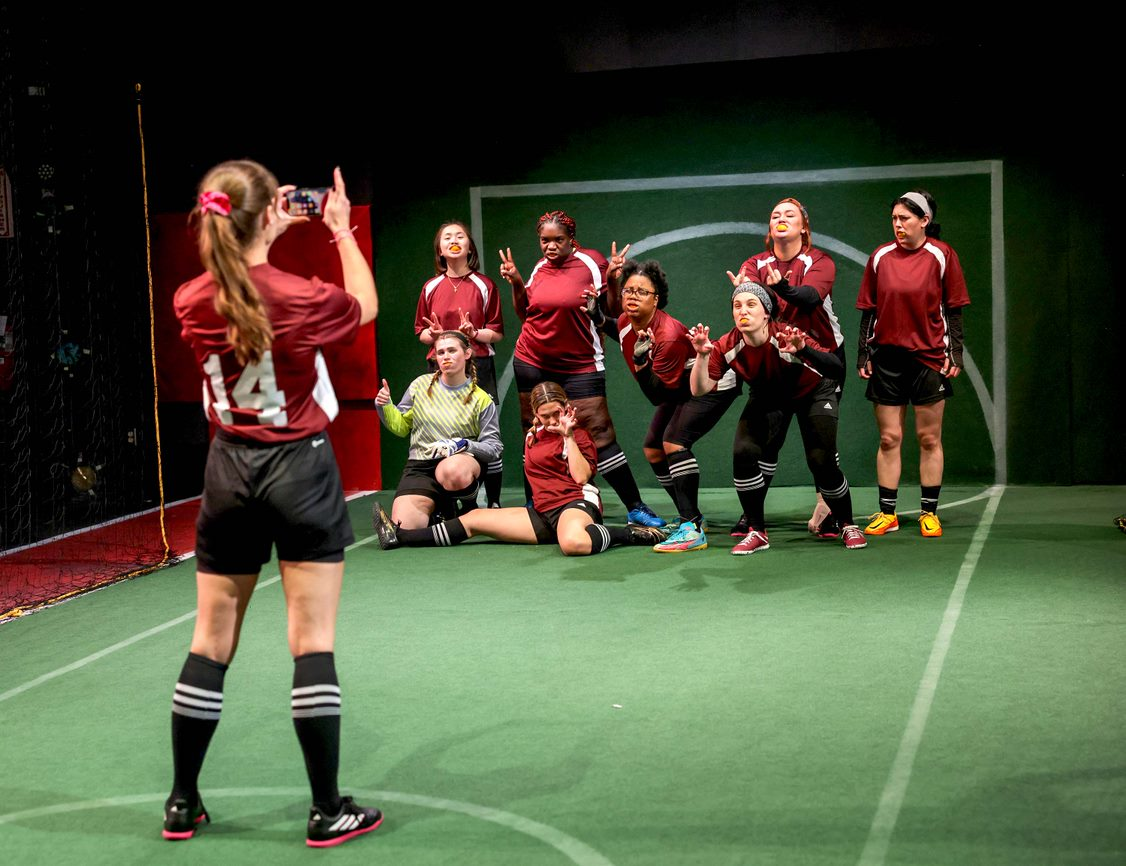 The Wolves by Sarah Delappe, photo by Terry Gilliam: Isabella Stevens (#14), Cindy Nguyen (#2), Gwyneth Clare (#00), Sermontee Brown (#8), Emma Rose Johnson (#11), Sha-Lemar Davis (#13), Jo Michelle Shafer (#7), Ollie Worden (#25), Summit J Starr (#46)
Buy a ticket to a local nonprofit theatre. What we mean by this is theatre that is produced in Columbus and employ directors, technicians, playwrights, actors, costumers, and other production professionals , Then determine where (not "if") you'd like to buy a season subscription. Season subscriptions are the bread and butter for theatres because we can make more informed projections and decisions, knowing we have a base of strong support in our community.
Thank you for continuing to support live theatre in Columbus. We are all the better for it.