The Top 5 Reasons You Should See Working: A Musical
April 28, 2021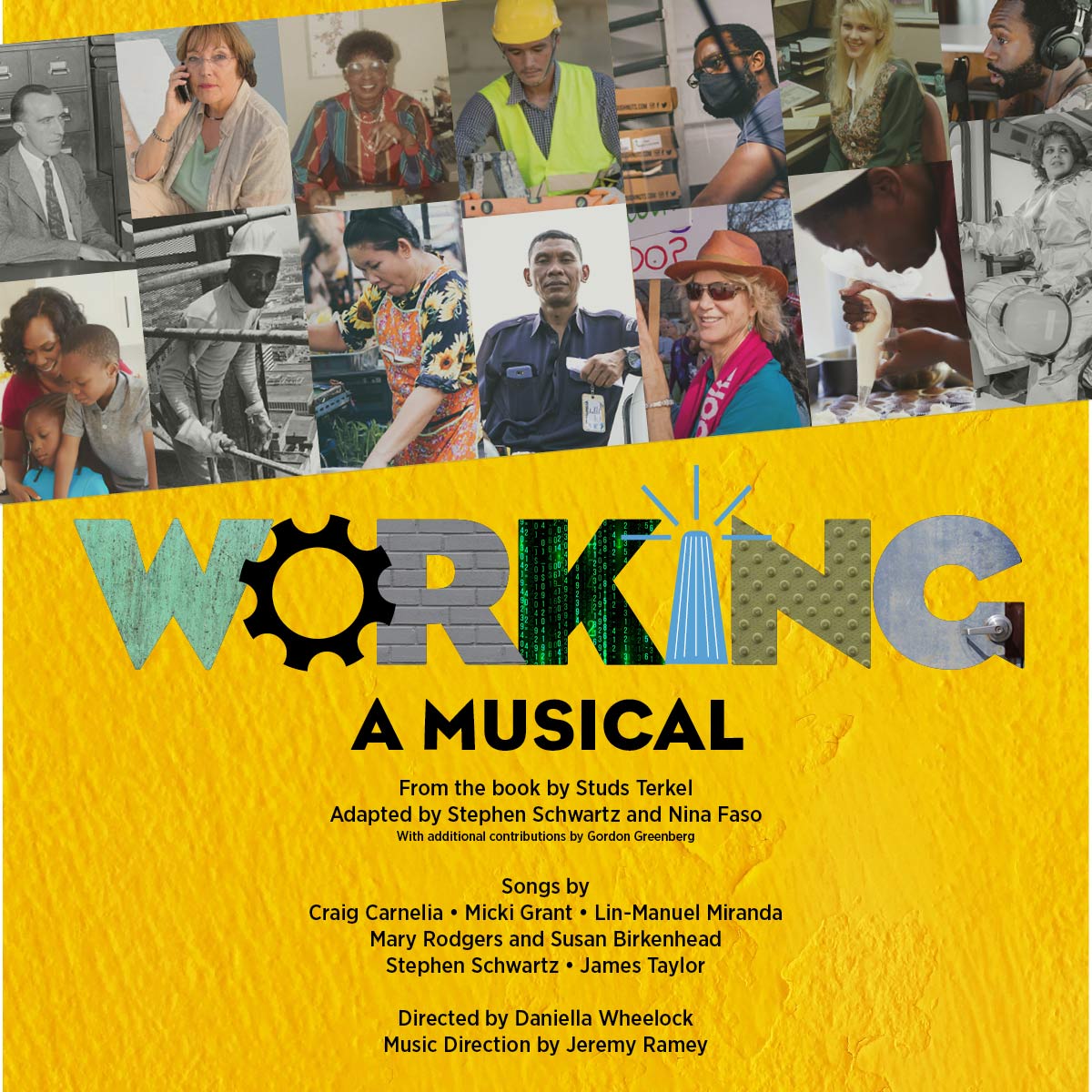 Working: A Musical hits our virtual stage beginning April 29th!
Each person – trucker, waitress, stay-at-home mom, hedge fund manager, laborer, millworker, project manager, delivery person, – has a personal and unique story to tell. This musical explores stories of individual workers, and how we're all intrinsically connected.
This score has new songs by the Tony-winning creator of Hamilton, Lin-Manuel Miranda, as well as Stephen Schwartz (Wicked, Godspell), Mary Rodgers (Once Upon a Mattress), and James Taylor (Grammy Award winner).
We have an amazing cast and creative team hard at "work" to make this musical a success. Learn more about our team here.
At a time when our relationships with work are shifting, many of us are thinking hard about the role our jobs play in our lives. Christy sat down with Jodie Engle in an interview to talk about our upcoming production of Working: A Musical. They spoke about a variety of topics including an individual's identity, family tradition, and connecting to the worker's stories represented in this musical.  Watch the interview here.
Grab some popcorn and curl up from the comfort of your own home to watch this production! You can stream the show on your phone, tablet, or TV!